Juvenile Criminal Defense Attorney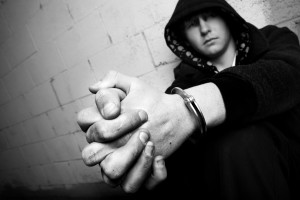 Juvenile Criminal Defense Attorney Kory Mathewson has has the experience you need in order to represent your child in their time of need. The Juvenile Justice system is extremely complicated, and requires an attorney who is knowledgeable with what separates the Juvenile and adult systems.
In some cases, the liability of a minor's crimes can be placed onto the parents. In other cases, parents lose their parental rights and their children become wards of the state.
The California juvenile justice system seeks to rehabilitate rather than punish juvenile offenders. The overall goal is to prevent juveniles from becoming adult offenders and becoming fulfilling members of society. But, if a crime is particularly serious or violent, the district attorney may attempt to move the case to adult court even if the minor is as young as 14.
Gang-related activity charges are particularly serious for a juvenile since they carry the same maximum sentences as they do for adult crimes. Also, many juvenile convictions can qualify as strikes under California's Three Strikes and You're Out sentencing program.
Lastly, while finding a juvenile record is harder to find because of privacy issues, the sealing a juvenile record is not automatic. You must act to file the appropriate paperwork to have a minor's record sealed. Call us to discuss sealing a record after a juvenile case.